I'm honored once again to have had the opportunity to contribute in the August 2016 issue of Our State Magazine with a photograph of the Fisherman's Net House along the Manteo Waterfront in the Outer Banks.  Each month the magazine choses three photographs, one from each of the three geographical provinces in North Carolina–eastern, piedmont and western–to share in an upfront feature titled, This is North Carolina.  My photograph was chosen to represent eastern North Carolina for the month of August.  I can't thank the folks over at the magazine enough for the opportunity to continually contribute photographs of North Carolina to share with their readership.
I traveled to the Outer Banks of North Carolina last year with lots of grand expectations for the photographs I would find and capture during my stay.  Like all trips, however, those expectations met with reality and adjustments had to be made!  The first five days of my camping trip were absent wind–something that is very rare in the Outer Banks.  Camping in summer temperatures with very active bugs and no wind is not a pretty scene!  It was a tough couple of days spent largely searching for shade and shelter during the peak hours of sun:  the movie theater was a sanctuary during the mid-afternoon sun and the shade casted by the live Oaks at Jockey's Ridge State Park was merciful.
Calm conditions do create some neat and dramatic conditions in a place like the Outer Banks that is surrounded and dominated by water.  Primary among them for me are reflections in calm waters.  On this particular morning I went over to the Manteo Waterfront Park looking to photograph the Roanoke Marshes replica lighthouse at sunrise.  For those unfamiliar with the waterfront, there is a beautiful wooden boardwalk that circles Shallowbag Bay in the Roanoke Sound, allowing visitors like myself to walk around and see multiple exhibits that celebrate the maritime history of eastern North Carolina.  One of those exhibits is the Fisherman's Net House shown in the photograph above.  The photographs that resulted were a pleasant surprise and helped to make the hot and buggy days worth the gorgeous mornings and evenings!
A big thanks to everyone over at Our State Magazine for the great opportunity!  I can't wait to get back to the OBX for some more photography this summer!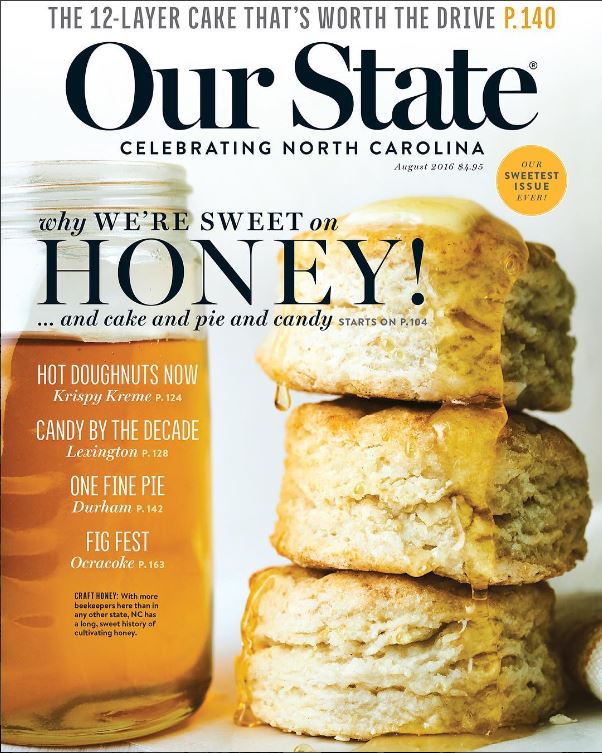 Interested in subscribing?
I look forward to receiving my copy each month!