Publication:  Our State Magazine
Issue:  November 2015, Volume 83, Number 6
Story:  This is Our State (pp. 16-17 and pp. 20-21)
---
This coming month (November) I'm excited to have the opportunity to contribute to a new ongoing section within one of my favorite magazines, Our State Magazine.  Each month the publication is now planning on running three two-page spreads, one for the western, central, and eastern regions of the state, in a new upfront feature called "This is North Carolina."  I had the honor of contributing photographs for both the western and eastern regions in this first issue, and friend Greg Dollyhite rounded out the trio with a photograph from the central region.  This is a tremendous opportunity for photographers within North Carolina to show work, as well as a wonderful way to bring powerful imagery to the magazine.  I'm excited as both a photographer and a reader!
For the western region, I contributed a photograph of the Linn Cove Viaduct around Grandfather Mountain.  After a tremendous storm wiped out most of the remaining foliage last year, the clearing fog and clouds created a spectacular backdrop.  I hiked out on the Tanawha Trail and found a perch that allowed a vantage on both the elevated, segmented bridge as well as the rising sun.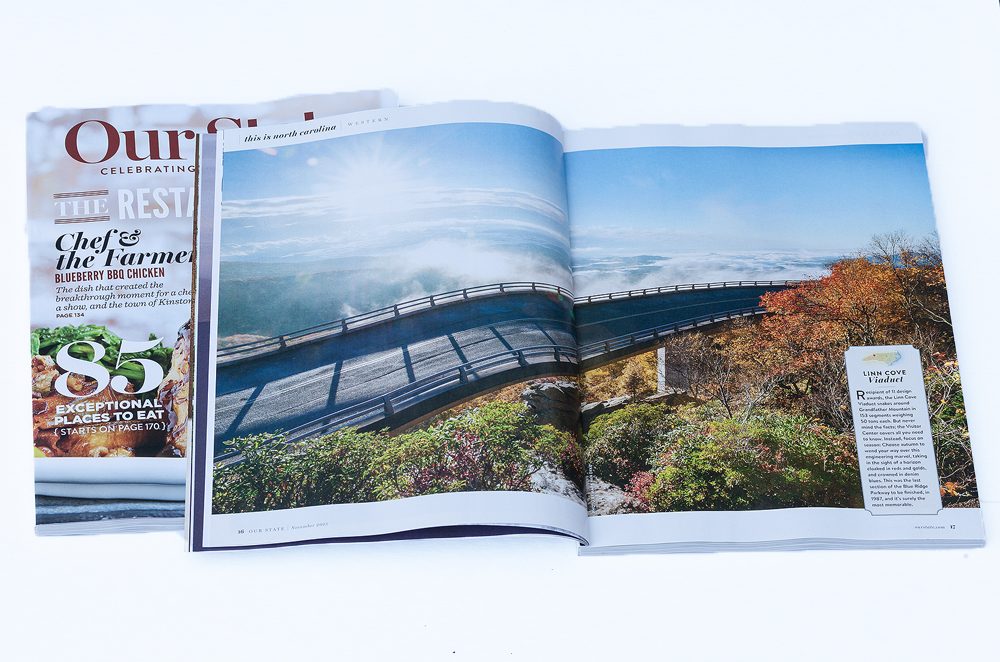 For the eastern region, I contributed a photograph of the Bodie Island Lighthouse taken during the autumn color change.  Radiant fog clung to the marsh grasses on this particular morning as the sun rose and illuminated the Cape Hatteras National Seashore with warming light.  This has become my most popular shot in my current portfolio.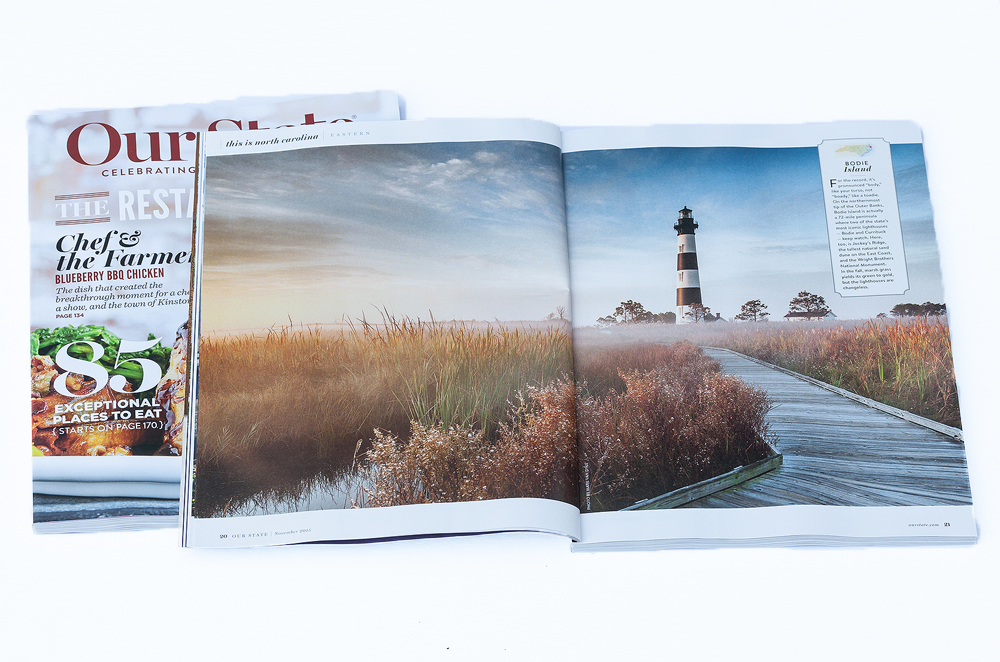 A big thanks to the folks over at Our State Magazine for the opportunity!  And to all my NC friends and photographers, I look forward to viewing your work in the coming months issues within the new "This is North Carolina" feature!