I'm honored to once again have had the opportunity to contribute to the May 2016 Coastal Issue of Our State Magazine. My photograph of the Bonner Bridge as it crosses Oregon Inlet–a critical link between the Pamlico Sound and the Atlantic Ocean–was paired with the cover article written by Bland Simpson titled, A Sound Country Serenade. Simpson writes, "We should sing in praise of our coastal bridges and their grace, and follow the trails that lead us to them" (p.131).
When I think of the Bonner Bridge I think of a shifting mindset, from all that was–a life of predictability and schedules–to a short period of time, usually a week of vacation, where anything's possible. I think of sunrises and sunsets along uncrowded beaches; of naked feet in cool sands; of late night bonfires on the beach; of waders constricting around my legs as I push into the murky waters of the Pamlico Sound for an early morning fishing expedition; of indulgent treats from Orange Blossom Bakery in Buxton; and of lots and lots of sunshine and water. I think of growing up–weeks along the coast each summer that were literally the highlight of each of my passing years. I smile at the thought of my mother's irrational fears of the bridge and her own abilities to escape electric windows and swim the waters should the worst happen. The bridge signals a place where I can relax into myself, where memories loom large, and where beauty is a given.
A big thanks to all the good folks over at Our State Magazine for this and all the continued opportunities to not only find a home for my images, but to continuously mate the images with places and stories that are important to me and my own experiences within the beautiful state of North Carolina.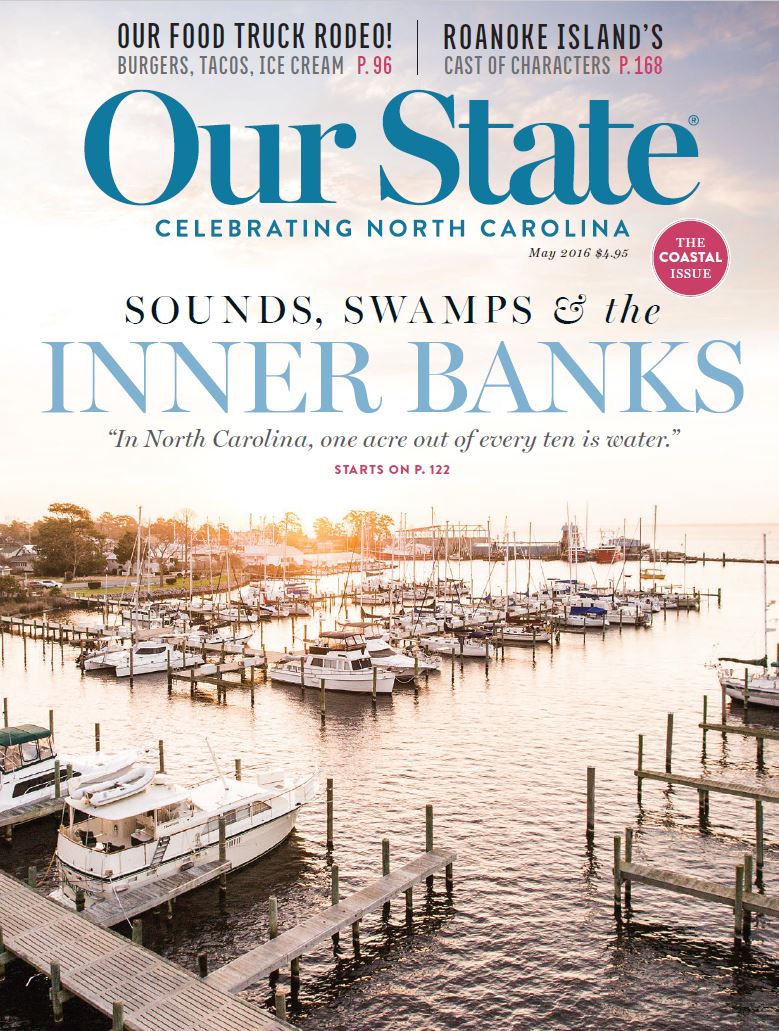 Interested in subscribing?
I look forward to receiving my copy each month!