From the Field: Western North Carolina Autumn 2015
Deflated.  That's how I feel about my autumn season if I'm being totally honest.  Worn out.  Tired.  It was a massive effort this go-round.  More miles–both automobile and on foot–than ever before.  Perhaps the hardest part is the knowledge that I put forth so much effort and came away with so little productivity.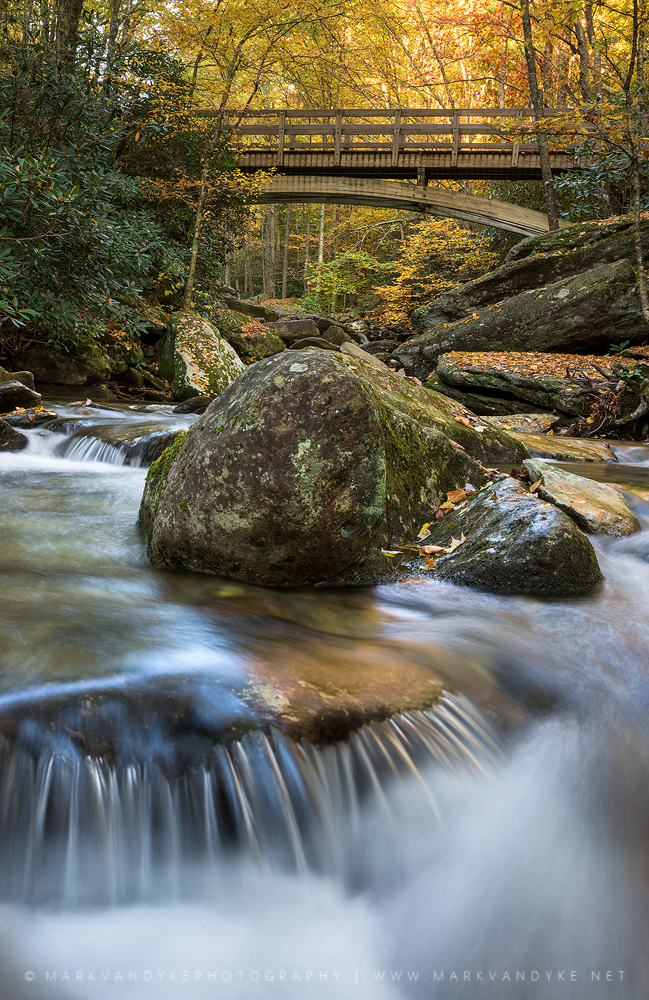 My difficulties weren't nature's fault–the leaves were colorful, the sun rose and fell, the weather played its game.  I just didn't do what was necessary to put myself in the right places at the right times with the right mindset.  Sounds like a relatively easy gig:  be there, be square, point camera, take beautiful photographs, right?  In hindsight I wore myself down too many times.  There's so much more to outdoor photography than dialing in the right settings on the little black box–in fact, the tech is so insignificant to me that I often forget it's even part of the equation at all.  It's the travel and the logistics of living out of doors for extended periods of time, providing for any and all possibilities both good and bad.  It's the maintenance of mindset throughout all the miles–curiosity, wonder, excitement:  the photographer induced spices that permeate all great photographs in my humble opinion.
It's telling to scroll through my recent catalog of photographs and know that my favorite image is a hand-held, middle of the afternoon, high-wind, high-iso image of early color.  Really?  That's the best I got?  There's one thing, however, that I learned early and often with past endeavors:  you've got to let the subpar performances go.  The faster the better.  Erase em'.  They didn't happen.  Extract the lesson (if one is present) and then pick up your shit and get on to the next performance.  That's the deal.  I've got a few autumn colors to share from my adventures this year, but mostly, I think of a quote that I've heard often when folks are asked about their favorite "insert whatever."  Their favorite, often answered, is the next one:  the next time, the next trip, the next experiment, the next opportunity, the next photograph.  Eyes forward, feet one in front of the other, towards improvement and wonder and curiosity and the fulfillment of personal dreams.  So for me and autumn 2015, on to the next opportunity…
My original autumn schedule didn't mesh well with Mother Nature this year.  My trip to Ricketts Glen, Pennsylvania was too early for color, thus canceled.  My trip to Dolly Sods, West Virginia fell in the midst of a multi-day washout, thus canceled.  By the time my trip to Western North Carolina rolled around, I felt way behind and I was itching for some action.  I blew into Western North Carolina with my mother and sister in tow.  My mother is an avid photographer, so, it makes spending family time pretty easy when it aligns around shared interests (I was lucky to have athletics to play this similar role with my father growing up).  My sister was visiting from her home in Alaska and she was especially excited to see her first East Coast autumn color change in some years–she was down for pretty much anything as long as she didn't have to sit in the backseat too long as we weaved and curved our way up and down mountain roads!  We jumped off the highway near Blowing Rock and the games began as we worked our way towards Little Switzerland Inn near Spruce Pine where we were to spend several nights before my father got off work and met us in Brevard, North Carolina.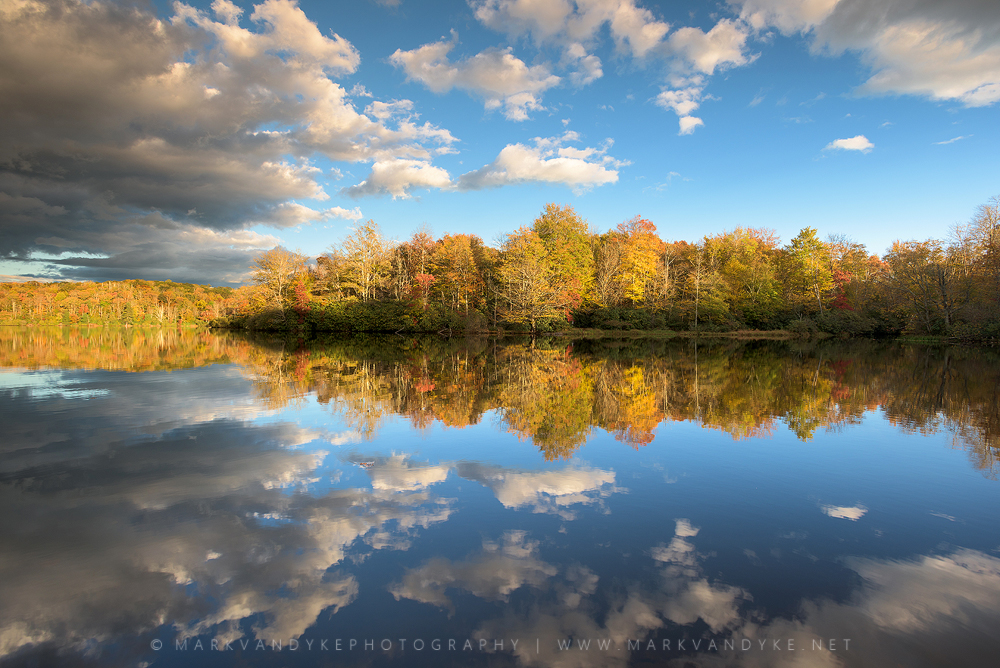 My family pushed off back towards Virginia as their week of vacation ended.  I stayed on in North Carolina, stubbornly, trading my swanky accommodations for a patch of ground at various camp and backcountry sites.  I thought for sure that the weather would break out of its pattern.  It did end up changing.  As I setup camp around Black Mountain the temperatures decided to plummet well below freezing for several nights in a row.  The days were breezy and cool, with the clearest blue skies you could ask for.  The weather pattern just beat me down for about three days straight as I drained the battery staying outside, hiking long and far looking for autumn opportunities underneath featureless skies and active winds.  On the other hand, I had the good fortune to spend some time with local photographer Halley Burleson, who surprised me at my campsite one afternoon with a giant cookie for my birthday–really sweet girl that one.  We went up to Mount Mitchell for sunset where I also met talented photographer, Serge Skiba.  It was a good birthday, spent outdoors and high in the mountains with friends.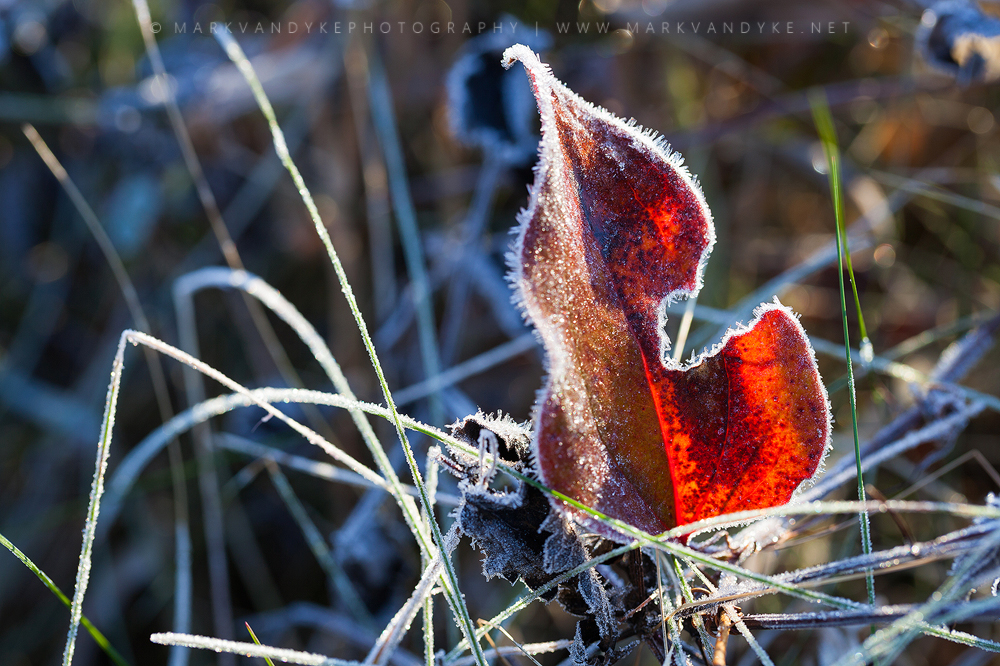 The heavy frost was the end of my season.  I didn't know it then, but in hindsight I was cooked.  Done.  After the frost, I still stubbornly thought that things would look up for me, so I relocated camp off the high peaks of the Blue Ridge Parkway and down into Highlands, NC.  While the Cullasaja River Gorge was largely a show finished, nearby Whiteside Mountain was looking really good and the rolling piedmont of South Carolina below was just showing signs of early change.  I did a sunrise at Whiteside followed by an evening watching the "shadow of the bear" from U.S. 64 and a sunset from Sunset Rock.  Unfortunately, none of these opportunities presented well.  In the morning I dropped NC-107 and hooked SC-11 looking for new opportunities in the piedmont.
The idea was to spend a few nights at Table Rock camping and photographing the color as it worked down the "great blue wall" (aka the Blue Ridge Escarpment).  I drove around the campground and even walked a number of sites but I just couldn't bring myself to settle in.  The color wasn't there yet.  In fact, it was a week or so away in my estimation.  The costs of travel, food, and occasional campsites was already beginning to drain me (more so because of the lack of photographic productivity).  I made a snap decision that afternoon:  I pointed the car towards Shenandoah National Park and I was gone.  My trip to Western North Carolina and the Southern Appalachian Mountains was done.  In hindsight, I should've motored over to the Great Smoky Mountains as planned.  Truth is, though, I was mentally beaten.  I was just as mentally tired of not finding any new shots as I was physically beat up from the hiking and sleeping on the ground.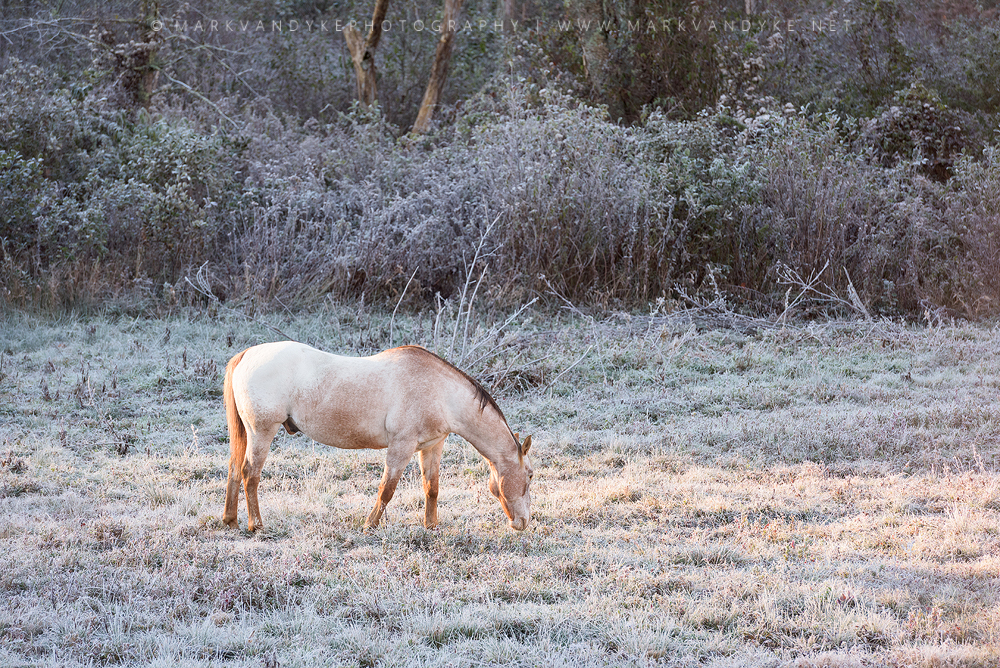 A fellow photographer remarked recently in a conversation that this was the way things worked:  as photographers our own standards steadily increase over time which naturally limits the number of keepers we obtain.  We also revisit locations repeatedly over time, again raising our own standards for what qualifies as "good enough."  Then, as our schedules fill with non-shooting busy work, time becomes a precious commodity.  Meanwhile, as we carry out the daily tasks of marketing and website development etc., our expectations and needs for new work grow exponentially.  When we finally do manage to get into the field for a week of shooting it comes with all of that baggage clanging along like tin cans behind a car.  And if the weather decides to be stubborn and unfavorable, it just hurts more.  It just hurts more.  This autumn hurt a bit for me.  It's difficult to explain to someone outside the day-to-day of this thing how it's possible to be having so much fun with an endeavor while also simultaneously being utterly disappointed at the same time.  It has nothing to do with being ungrateful or unaware of blessings; it is about a necessary desire to improve, to progress, to show personal growth.  I had a blast this autumn with my travels.  But, I wanted more.  I needed more.  It didn't happen.  Now, it's time to get on with it and get on with the next trip and the next opportunity.