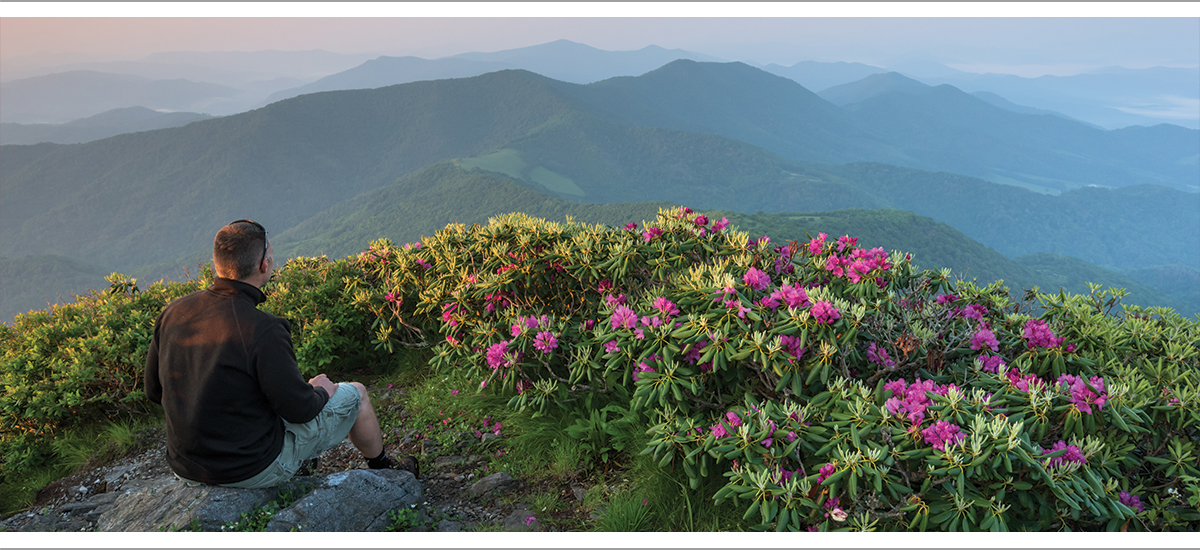 If good old fashioned outdoor adventure and exploration are your thing, and if communicating your outdoor experiences through the visual medium of photography excites you, you've found the right place!
Or, if you're interested in, have a passion for, or otherwise need visual content regarding the Southern Appalachian Mountains and/or Carolina coastlines, then you've certainly found yourself a good spot as well!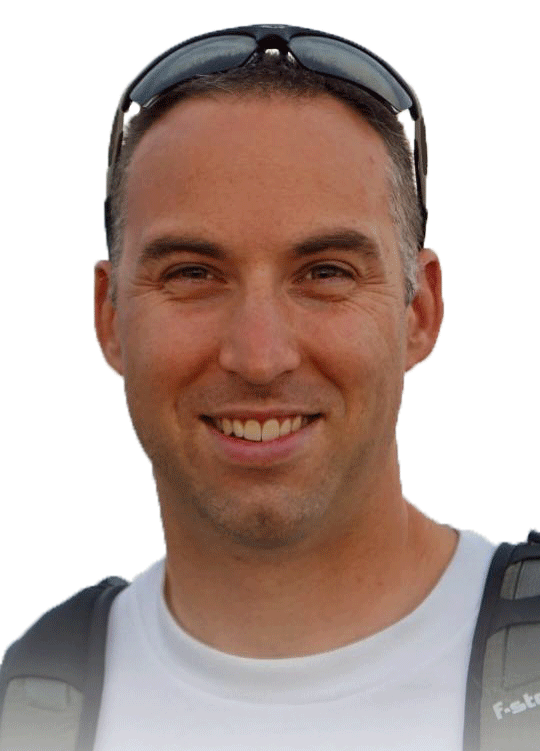 What type of imagery do you produce?
I'm an outdoor landscape photographer.  From grand vistas to intimate scenics, I work to produce honest and beautiful images that communicate the working nature and spirit of place.
Do you offer prints of your images?
Yes!  I offer a number of different print mediums and sizes over at Fine Art America.  You can access the gallery through the link provided here.  Should the specific image that you're interested in not be found within the Fine Art America gallery, drop me a quick e-mail and I'll get it loaded up right away for you!
Do you license your images?
Yes.  My images are available for licensing.  Please e-mail me the details of specific image usage and the budget that your organization has available for consideration.
Do you offer private 1-to-1 workshops?
Yes.  I welcome requests for both individual and small group private workshops.  I currently charge $500/full-day for 1-to-1 guide services and field instruction, and $850/full-day for small groups up to three participants.  Please reference the locations under the "tours" tab in the main header navigation of this website to view available dates and locations.
Would you like a private or small-group workshop in a location not listed?  Please drop me an e-mail with the details and dates you would like for consideration.
Do you offer group workshops?
Yes.  I'm excited to have teamed up with the guys over at Mountains to Sea Workshops to offer a number of group workshops throughout the Southern Appalachian Mountains and Carolina coastlines.  Each workshop will benefit from a combination of field and classroom-based instruction from two full-time working photographers (myself and Tommy White).  We both live and work year-round in our workshop locations and believe that our local-knowledge differentiates us.  Current offerings can be found on the homepage of the website, including links to more details and how to book.
Do you take on assignment work?
Absolutely.  I would love to hear more about your specific opportunity!  There's nothing more rewarding for me than providing high-quality, place-based imagery to accompany upcoming projects and/or editorial stories.  I've got almost ten years of experience getting to know and understand the landscape in my focus areas; I'd love to put that experience to work for your project!
Tell us a bit about yourself.
Well, I've been a full-time Freelance Outdoor Photographer focusing on the Appalachian Mountains and Carolina Coastlines for about five years now.  During that time I've produced a number of place-based images that have been picked up by individual clients, national and regional publications, non-profit organizations and companies the like.  Through my first five years as a full-time working artist, I've kept an intentional focus on the work itself, getting myself outside and on-location the majority of the year, practicing and learning the craft, and developing location expertise.  Recently, I've begun the development of several instructional opportunities–field-based workshops and location guiding–to share with others what I've learned through my own experiences.  The future will hopeful see a maturation of my own work towards telling a more honest, authentic, and complete story of the natural places that I love, as well as see a corresponding growth in the various sharing platforms through which I can tell the story.
When did you first think about becoming a photographer?
2006.  I was relocated to the North Carolina mountains minutes from the Blue Ridge Parkway for a job assignment (I was working as a General Contractor building hospitals at the time).  Whenever possible, I would drive the Parkway and hike the many trails to unwind.  My first DSLR camera made sharing with friends and family a regular occurrence.  I developed a Flickr account to share images and slowly, over time, I built a small network within the region.  Somewhere along the way–after meeting and befriending several working photographers–the seed of becoming a full-time photographer myself became an idea and the idea became a possibility and then possibility gave way to the jump and here I am!
What gear is in your bag?
I certainly wouldn't consider myself very gear fascinated.  However, I do recognize the value of having gear that I'm comfortable with and that I can trust when I need it.  As such, my setup goes something like this:
F-Stop Loka bag
Nikon D810 camera body
Nikkor 17-35mm f2.8 wide-angle lens
Nikkor 24-70mm f2.8 medium-tele lens (fairly new to my kit)
Nikkor 70-200mm f2.8 medium-tele lens
Canon 5D Mark II camera body
Canon 100mm f2.8 macro lens
Vello wireless remote triggers
Various screw-on 77mm filters (polarizer, GNDs, NDs)
Various square filters (reverse GND)
Really Right Stuff tripods (tvc-33 w/ bh-55 head)
I don't carry the whole kit at any given time.  My bag is dictated by the place and the attraction on any given day.  Most of my gear is beat up and shows heavy signs of wear as well–a holdover from my philosophy as a mountain biker (be suspect of anyone who looks too clean and sounds too smooth!).
How would you describe your style?
Place-based.  Authentic.  Respectful.  Natural.  Engaging.  I hope that any of these are the sorts of words that others might call upon when asked to describe my photography.  I want my images to be first and foremost about the place itself; I strive to keep my own presence as the photographer to a minimum (composition).  When a viewer comments about me as a photographer after viewing a photograph I've likely missed the mark; on the other hand, when a viewer comments first and foremost about the place itself after viewing one of my photographs I've probably succeeded.  It's about the place:  finding connection with place.
If I were to categorize my work, I would say that I'm some hybrid combination of journalistic story-telling with fine-art sensibilities.  I shoot single-frame exposures and feel comfortable working within the limitations of current camera technology.  However, I do lean towards fine-art in terms of seeking a beautiful, powerful, well-balanced and meaningful frame.
What is important to you? And not so much?
Connection.  I don't want a viewer to just think, "that's beautiful."  And then move on.  I want to produce images where a viewer actually wants–heck, needs–to be there, in that place and in that moment:  to feel the water, or the sun, or the lush carpet of moss beneath their feet; to smell the growth of a forest or the salt in the sea air; to hear the roar of a waterfall, the tumble of stones in a swift river, or the rhythmic push and pull of the ocean.  I want my still images to be as immersive as possible.  I don't always hit my goal–sometimes they're just pretty.  And sometimes they are neither pretty nor immersive.  But, an immersive, connecting image that is honest and respectful of place is always the goal.
I don't care so much for perfection, especially when it is achieved technologically.  You won't find HDR or layering in my portfolio.  I don't care to stage scenes and I get a kick out of placing things just off center sometimes.  I love little "imperfections" in people and have come to seek the same in the natural world and do what I can behind the lens to celebrate them.
I'm not a gear guy.  I don't care for relentless upgrading and conversation revolving around camera and camera-related goodies.  Whatever camera you use, use it with confidence and keep your focus and attention on the capture of your subject.  It seems that there is far more interest in studying the internal makings of a camera/lens and how this or that new technology resolves some infinitesimal problem in capturing the perfect frame than there is in learning about a place, its natural and cultural history and what makes it special.  I think there is a focus problem overall when we forget what we're actually trying to communicate.
Who are some of your favorite photographers? Why do you follow?
I'm drawn to photographers who are of a place.  By that I mean, they seem to live, breathe and exude the place where they work.  Perhaps this is because I've never been that way; a suburban kid always traveling to some "other" place to do my work.  I love the depth of exploration in work that is truly local.  When you see something or someplace over and over again, it would seem that you're forced to develop new and intriguing ways to see, or else simply seek elsewhere.  I find the ability to continually renew inspiration within a familiar subject / place admirable.  Daniel Pullen Photography out of Buxton, North Carolina and Sugar Mountain Photography out of the mountains of Western North Carolina come to mind for these reasons.
I'm drawn to photographers who seem to be truly enamored with what they are photographing and who almost seem to get lost in that passion.  I've always regarded the work of photographer Art Wolfe in this light.  I also really enjoy photographers who place story telling front and center in their frames.  I like to think of the frames like this as deep images that take me into a subculture and/or mindset.  The work of photographer Jay Goodrich comes to mind, especially how he has captured mountain bikers and the lifestyle/culture that surrounds the mountain biking community.
I'm drawn to photographers who carry forth projects that build and mature over time.  I've always been partial to collections of work over single pieces of work.  Combine the "series" mentality with beautiful photography and I just can't get enough.  I keep returning to these particular photographers to watch their projects build over time.  The "feminine landscape" series by photographer Michele Sons comes to mind here.
I'm drawn to those photographers who just seem to be having a damn good time no matter where they are or what they're doing.  I'm drawn to who they are and what they stand for.  I follow them because of their character.  Young guys like Steve Yocom Photography come to mind.
And I'm drawn to the work of those who have been mentors and teachers for me and my own journey as a photographer as well.  Once you get to know someone it's only natural to follow their rise and to root for their successes behind the lens.  Photographer Dave Allen is one of those people for me.  I raised my bar significantly behind the lens as a result of time spent traveling and shooting with Dave.
I've also developed a great respect for my business partner over at Mountains to Sea, Tommy White.  While we come from different backgrounds and approach photography with slightly different philosophies, I've been able to bounce my ideas off of him and vice versa.  It's been great to learn about who he is and why he does photography as we travel around and greet new friends in beautiful places.
What motivates you to do this?
Being active outside in beautiful places.  That's the nuts and bolts for me.  To be healthy of body and mind, able of schedule, and willing to simply follow the whims of my own passions.  The value those things brings to my life is hard to convey with words.  It's freedom.  Plain and simple.  When I can't be on the trail for whatever reason–say I'm working on my website for instance–I get snippets of memories from exploring:  the sights, smells, and sounds; the effort it takes to move about a rugged landscape on foot; the feeling of contentment and exhaustion and creativity when you get the frame.  It's a very physical, experiential way of creating that is just addictive as hell to me personally!  I can't seem to get enough of it.
What are you trying to say with your photography?
Value this.  Value this place.  Value this place as it is now.  Whether you can or can't visit, acknowledge the worth and help to protect and celebrate it.  For some, perhaps an outdoor place is a future destination to visit.  For others, an outdoor place may simply be a comfort knowing that there is an "out there" to be "found."  In both instances, outdoor places are special and worthy of value and attention.
How did you pick your location focus areas? Why not branch out?
Familiarity.  Comfort.  These are the places of my life.  I was born along the transitional divide between the piedmont Blue Ridge and the coastal Chesapeake in Northern Virginia.  My earliest outdoor adventures were had along the Potomac River fall line where the river cascades over waterfalls and into a narrow rock gorge.  One side of my family took me on visits north to the Allegheny Front of the Appalachian chain, the other side took me south to the southern Appalachians.  College put me firmly within the shadow of the Blue Ridge Escarpment in Upstate South Carolina and my early career deposited me right into the heart of the North Carolina highlands.  These areas were the backdrop of my life experiences and are where I continually feel "at home."
It doesn't hurt that I'm predisposed towards depth over quantity.  I want to know a place deeply and I know that kind of relationship comes at the expense of traveling footloose all over the world.  I've certainly traveled this country; found and photographed places of amazing beauty.  But, the Appalachian Mountains are every bit the peer of these other locations in my personal opinion.  The landscape is different for sure:  lower mountains, more cramped spaces; pockets of wilderness; all of it steeped in rich culture and history.  I find myself approaching the landscape with a different mindset and attitude.  My desire to develop a location expertise in the Appalachians and along the Carolina coastline keeps me learning and curious.  My fire for these focus areas still burns bright to this day.  I hope to continue working these areas for years to come!

Featuring Mark VanDyke Photography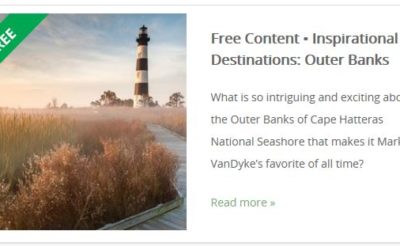 I had the great opportunity to work with the folks over at Landscape Photography Magazine to showcase one of my favorite places to photograph, the Outer Banks of North Carolina.  While much has changed along the Cape Hatteras National Seashore since I was...