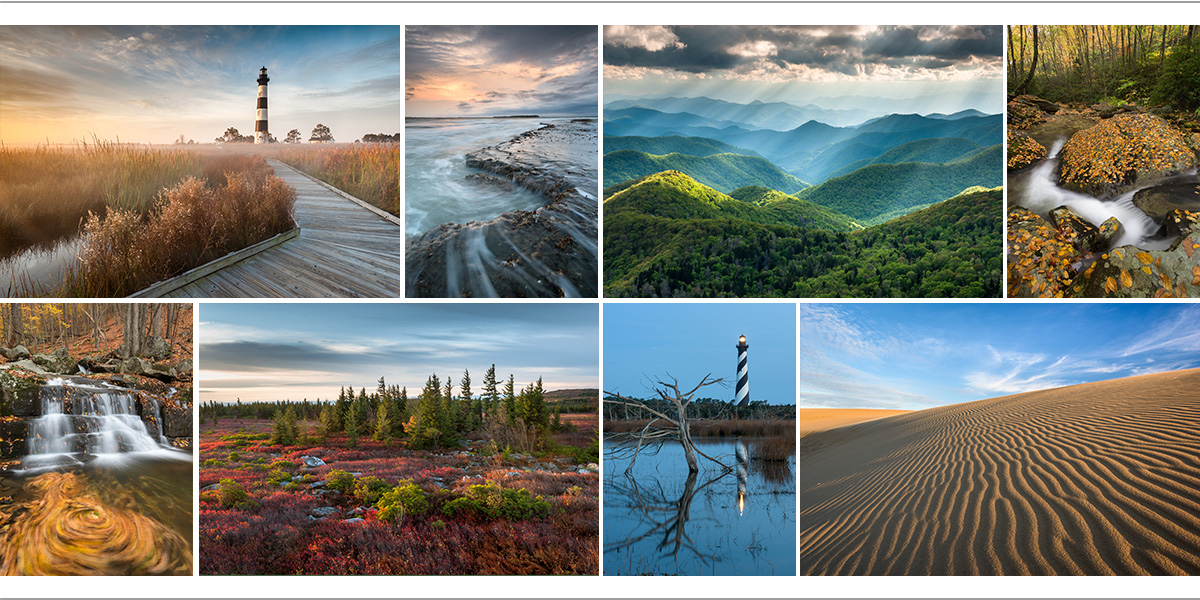 It's simple for me.  Whether it's in the cold headwaters of a mountain stream, on the rugged crest of an Appalachian Mountain, or standing in the rhythmic surf of a Carolina coastline, out "there" is where I'm at my best.  Out there is where I want to be, actively engaging the natural landscape and doing my best to authentically communicate the many moods and stories of place through the visual language of photography.
I focus on the Southern and Central Appalachian Mountains and the Carolina coastlines.  Areas I visit annually include: Great Smoky Mountains National Park (GSMNP), the Blue Ridge Parkway, the Blue Ridge Escarpment, the Roan Highlands, Shenandoah National Park (SNP), Dolly Sods Wilderness Area, the Outer Banks (OBX), the Potomac River Gorge, and the Lowcountry of South Carolina.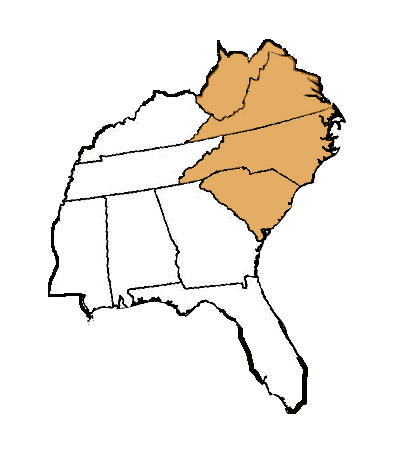 Private Photography Tours
It takes years to get to know a place:  where to go, at what times of day, during which seasons and what gear to bring along.  Let me be your shortcut!  I've spent the better part of ten years working my way across the landscape, camera gear in tow.  It would be my pleasure to share this experience with you or your small group.
Private and small group photography tours are optimal for those who are already competent with the basic functionality of their camera(s) and gear.  While I'm happy to provide field-based instruction where needed, private and small group photography tours really shine as customized experiences for individuals and small groups.  Want to hike longer distances or move through difficult terrain to arrive at more wild landscapes?  We can do that!  Want to scout a larger area of the landscape to return to on a later date?  I can make that happen as well.  Have a very specific destination that you've dreamed of visiting?  Or would you simply like to become more knowledgeable of the opportunities that exist behind the lens in an unfamiliar area?  Whatever your desires, private and small group photography tours allow us to work together directly to achieve them.
Below you can find more information on a number of places that I visit regularly and the calendar availability associated with each.  Don't see the place or the dates that you desire?  Drop me an e-mail with the location, dates and instructional format you desire and I'll see what I can make happen.  Check back regularly to find new offerings.  See you on the trail!
Group Photography Workshops
Group workshops represent the best choice for those either beginning their journey with the camera and/or those who are seeking to elevate their work beyond simply documenting beautiful things.  Each group workshop includes both a formal educational component along with the area expertise and guiding typical of a photography tour.  Expect to transition seamlessly from classroom to field over the course of multiple days of instruction, and benefit from the fellowship of other like-minded photographers throughout the experience.
I'm currently co-instructing several workshops with the guys over at Mountains to Sea Photography Workshops.  Each group workshop will benefit from the instruction of two full-time working photographers–myself and Tommy White.  Tommy and I both work the Appalachian Mountains and Carolina coastlines for a living; this is what we do and these are the places we do them.
The links below show my 2017 availability with M2C.  I'll be adding links to future workshop offerings over the course of 2017.  Check back often!
Want an inexpensive way to get your hands on some of my photography?  I'm pleased to offer a 2017-18 wall calendar featuring 16-months of photography from various places I regularly visit around the Carolinas.  Click the image below for more details and to purchase the calendar.  Quantities are limited!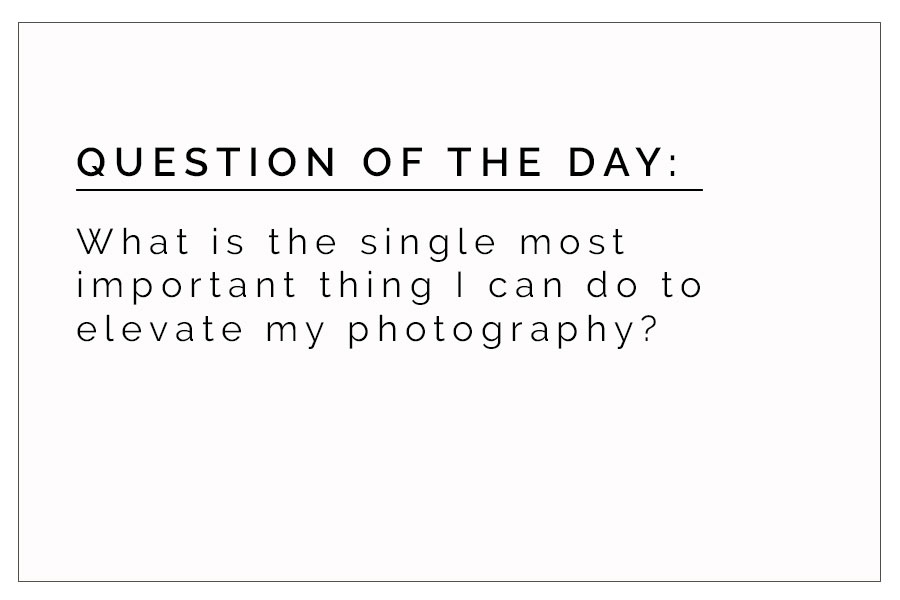 Short answer:  I'm not sure.  The best I could do from a distance would be a portfolio review, and that would likely leave us both wanting for something more meaningful.  The tiny adjustments that might result in field and post technique from a portfolio...